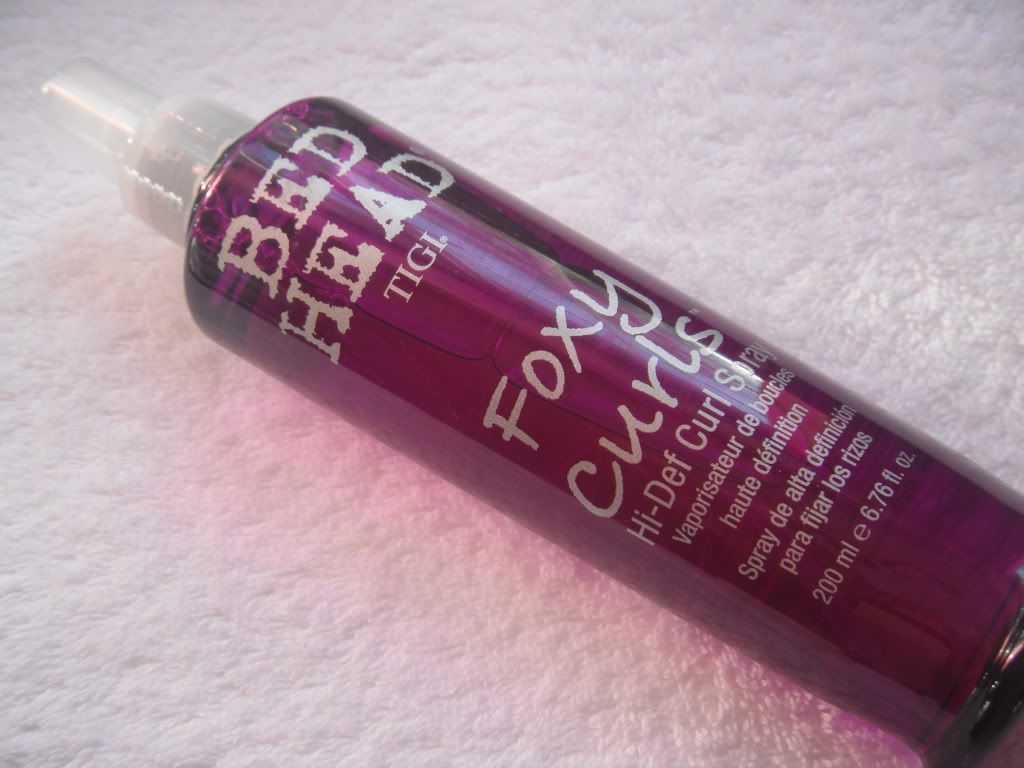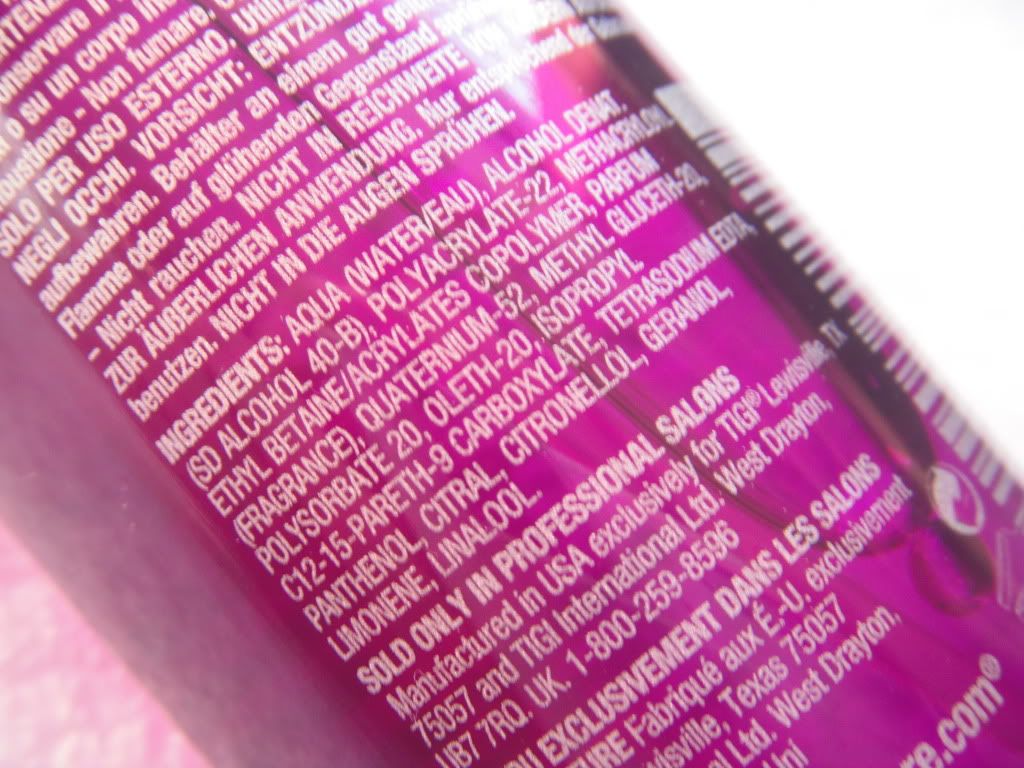 TIGI Bed Head Foxy Curls Hi-Def Curl Spray*
I've been giving my hair a well deserved break from heat mostly due to laziness ;) but also in an attempt to improve the condition. My hair is really long, thick and curly/wavy but if I ever want to leave it curly I need to use product of some sort or I'm left with what looks like a mountain of frizz! I'm probably the fussiest person alive when it comes to styling products, I can't stand products that make my hair look wet or feel hard/crispy but at the same time a bit of hold wouldn't go amiss.
Tigi Bed Head Foxy Curls Hi-Def Curl Spray is designed to help you achieve highly defined, frizz-free, separated curls. It can be used on wet hair after washing or on dry hair to give your curls an extra boost. After washing, conditioning and tangle teezing my hair I squeeze the excess water from my hair with a towel just how I would before using hair oils or any styling product. Once my hair is wet but not soaking I tip my head upside down, do a few sprays then tip my head back doing the same to the rest of my hair. I use my tangle teezer to make sure the product is worked through evenly so I don't end up with random missed parts of hair then scrunch and leave to dry naturally. I wake up the next morning like curly sue but a few head shakes loosens it up and if any stray frizzies appear around the top of my hair I smooth them down with a tiny bit of oil.
I would describe the finish of Hi-Def Curl Spray as very natural. Once you realise how much product is enough for your hair (my hair can take quite alot) you won't end up with that wet perm look, just defined, soft , natural curls. And did I mention how good it smells?!
Have you tried this before?
What curl products would you recommend?
TIGI Bed Head Foxy Curls Hi-Def Curl Spray £6.37 from
hairtrade.com