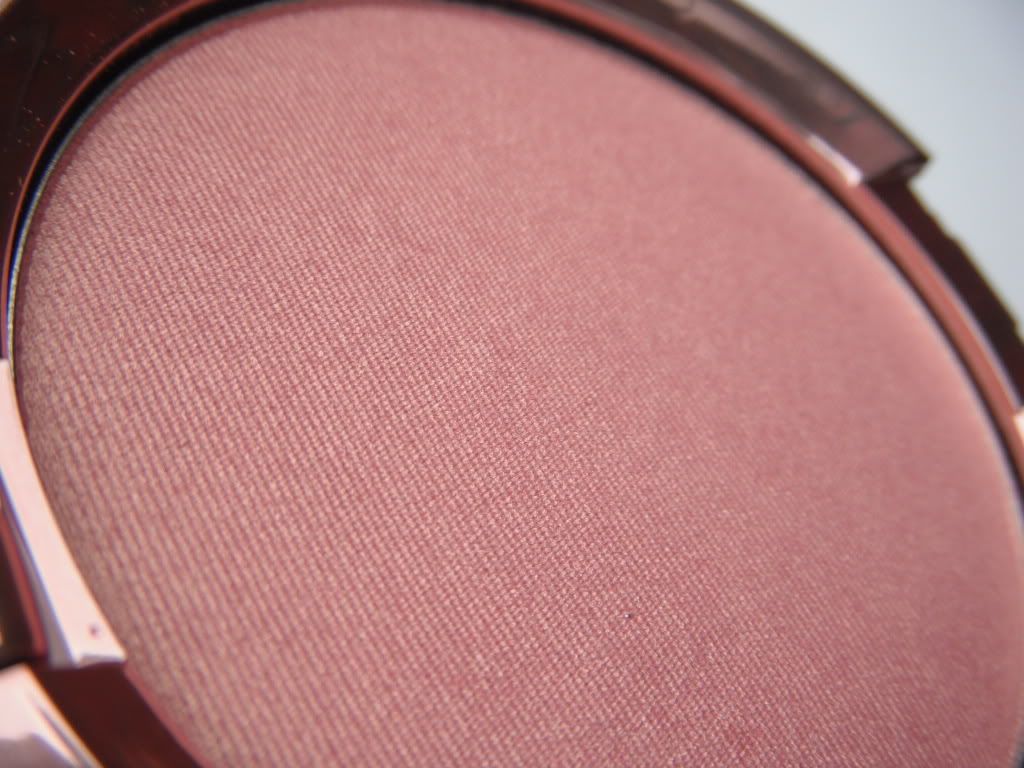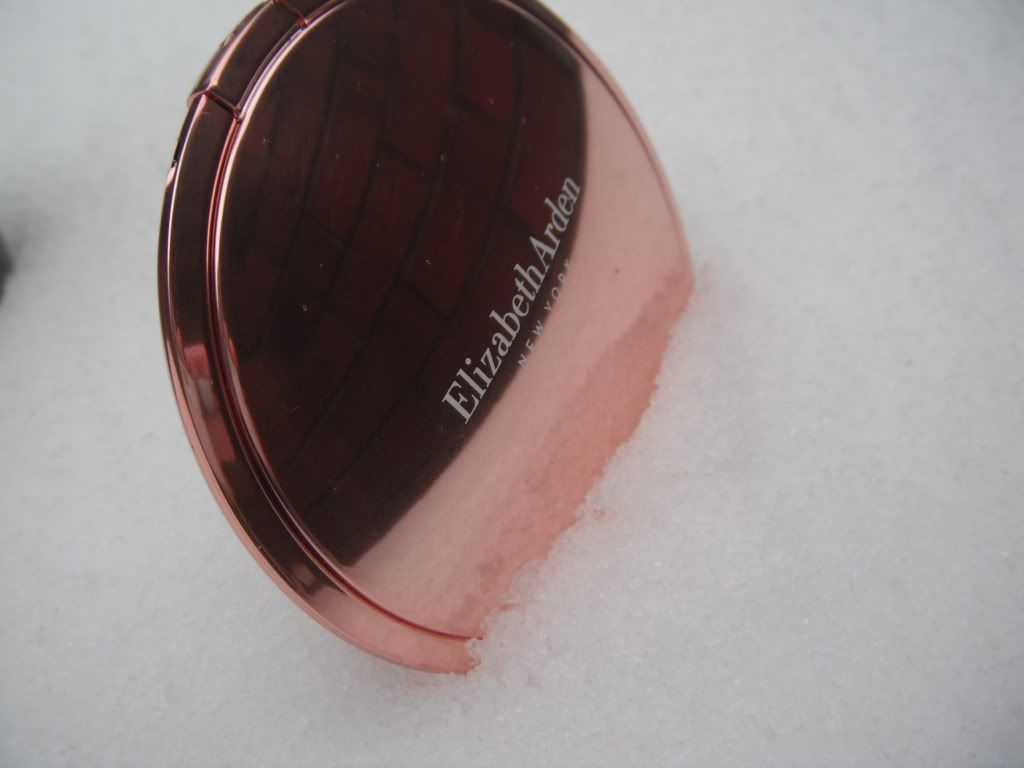 Elizabeth Arden Pure Finish Highlighter 'Rose Illumination'
Elizabeth Arden isn't usually a brand I'm drawn to. I've always considered it a brand that caters to more mature ladies but this last few months I've found myself perving over a few items on an almost weekly basis. Rose Illumination is from the Rose Aura Spring/Summer 2012 collection. It had been on my radar for a while but I just couldnt justify another highlighter purchase atleast not untill I spied it after Christmas for half price in the Debenhams sale! I dropped the rose gold beauty into my basket without a second thought and I'm really glad I did.
The compact is plastic but really well made and of course it's rose gold in colour. The mirror is a good size (I can't stand stupidly small mirrors) but what's inside is even better. Rose Illumination is a true rose gold, not at all garish and I'm happy to say it isn't similar to any highlighters I already own. I don't bother with blush when wearing this as it adds just the right amount of colour as well as highlighting and the pigmentation is fantastic!
I lightly dab my Real Techniques Contour Brush into the pan then apply to my invisible cheekbones. There's no chunks of glitter, just beautiful shimmer meaning you can wear it as natural as you like or build it up. Rose Illumination just adds something extra to your everday make up look and looks great paired with only a base, mascara and a dollop of gloss or balm if you're a lazy girl like me. :)
Have you tried Rose Illumination?
Elizabeth Arden Pure Finish Highlighter available from various online retailers but the cheapest I can find is £19.95 from
Feel Unique