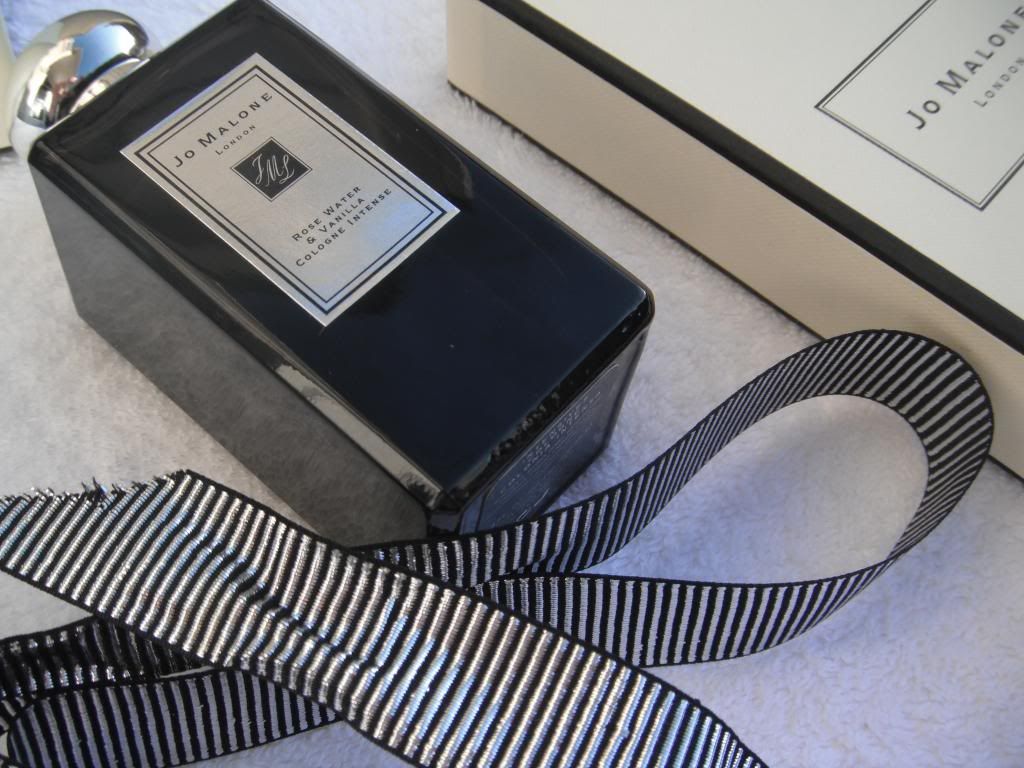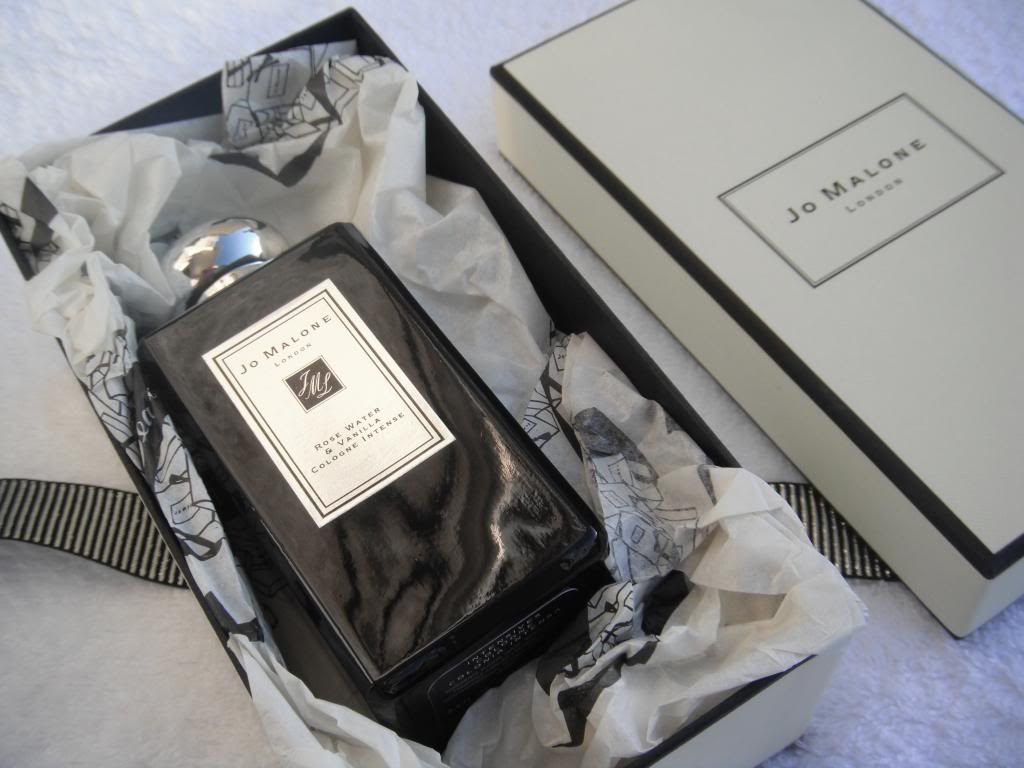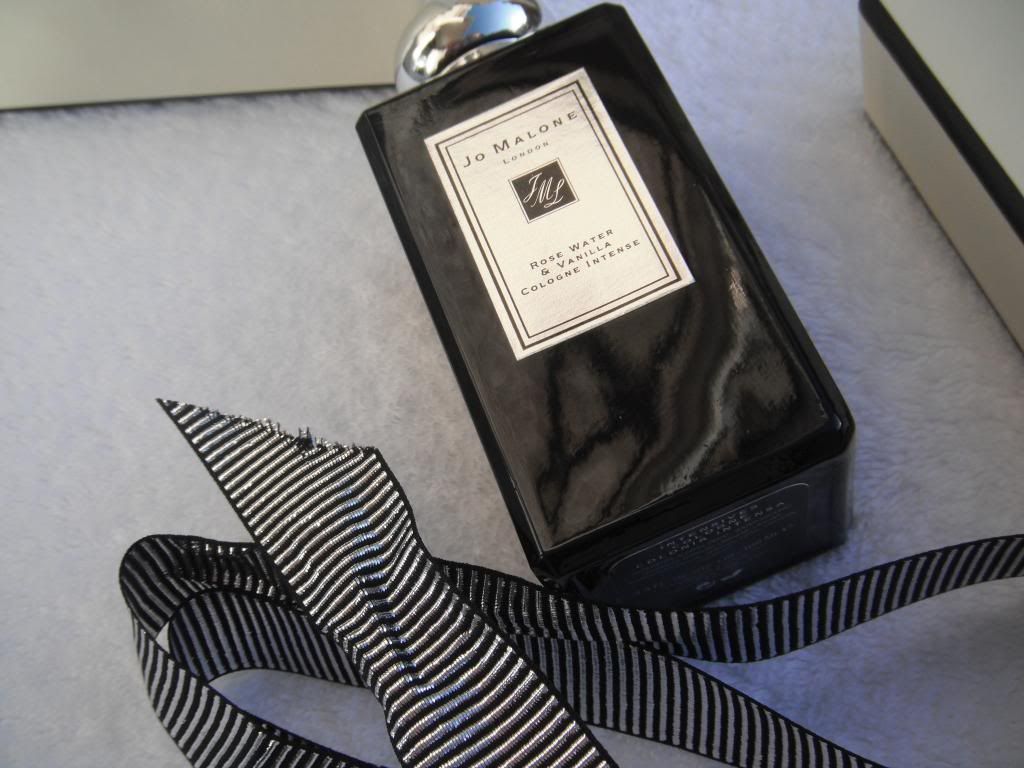 Jo Malon Rose Water & Vanilla Cologne Intense
I've been wanting to dip my toes in the Jo Malone waters for a while now but could never decide which scent to go for. When I saw Rose Water & Vanilla on the website I'd already made up my mind, I needed it! The description really sold me
'Delectable Turkish Delight. Rose Water and comforting vanilla are enriched with a succulent bite of rose loukoum. A tempting and addictive fragrance.'
mmm!
Rose Water & Vanilla is a fragrance I've never saw mentioned in the blogosphere which made me think it was limited edition. I think it was ment to be but it's a permanent scent in the Cologne Intense line. I added it to my Christmas list straight away and headed into town with my dad who by the way almost fainted when he saw the price of the big candles and thought I'd switched some labels around to wind him up. One of the girls who worked there sprayed some on a card for me to smell along with Velvet Rose & Oud. I walked around town for an hour trying to decide which to go for but in the end went with Rose Water & Vanilla.
On the card the scent was gorgeous. I wouldn't descibe it as turkish delight but it definitely had a sweetness without being sickly. I couldn't get enough but once I got home and tried it on myself it all kind of went downhill from there. I don't know why I didn't tell the girl to spray it on my skin instead of card but I really wish I had. On the skin it's a warm, heavy, rich, sweet, almost powdery scent. There's too much going on at once an even one spray can be overpowering (to me) but the plus side is it lasts a full day, you won't need to top up and the hefty 100ml bottle is going to last a very long time.
It's a strange one, some days I like it more than others but if you're the type of person who finds certain scents bring on a migraine you might want to skip Rose Water & Vanilla or atleast do the sensible thing (unlike me) and try it on your skin first.
I'm still on the search for my perfect scent. Have you found yours yet?
Jo Malone Rose Water & Vanilla Cologne Intense 100ml £95 from
Jo Malone.co.uk