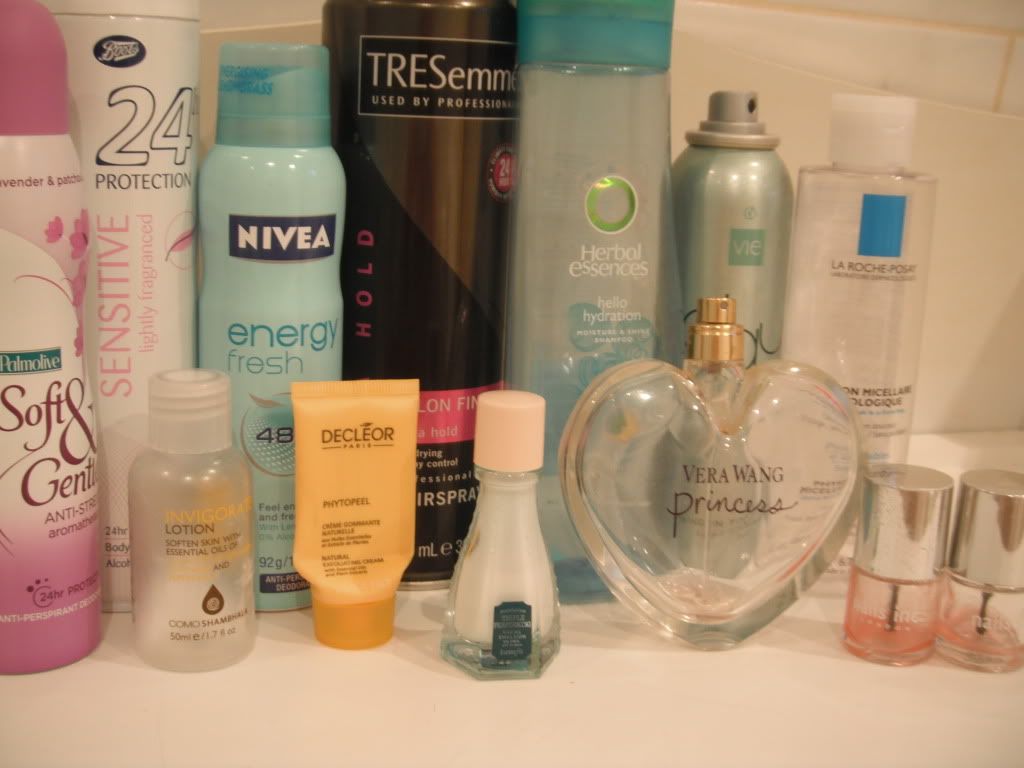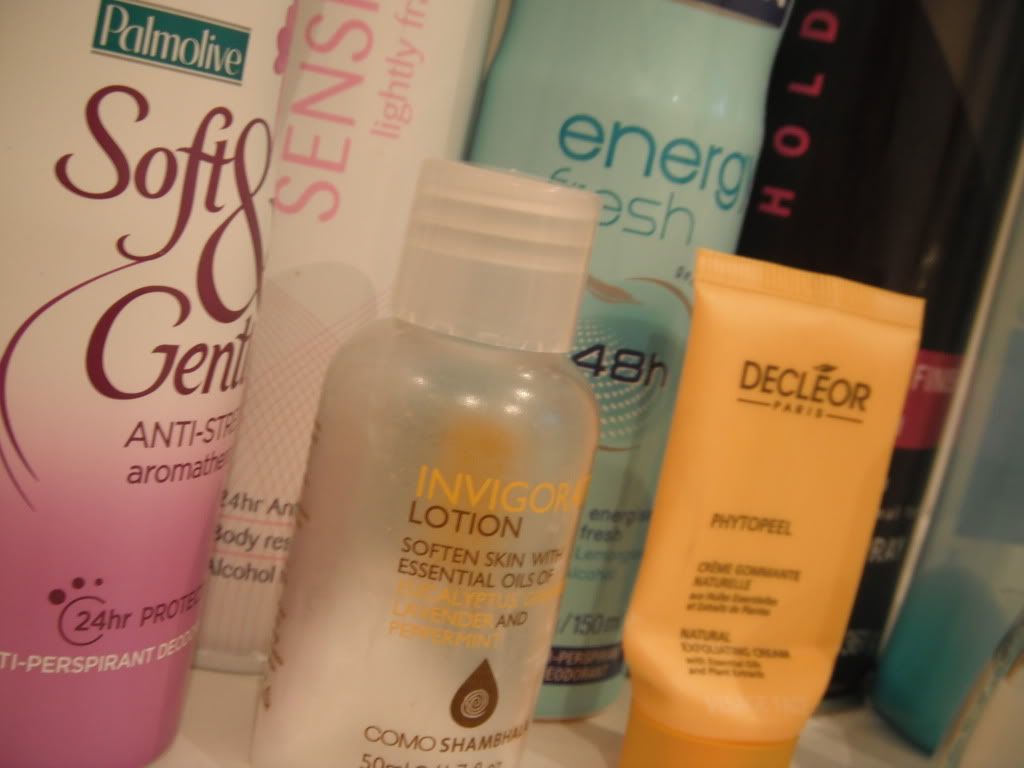 Boots 24hr Protection Sensitive Deodorant, Soft & Gentle Lavender & Patchouli, Nivea Energy Fresh:
I never use just one deodorant at a time so this month I've been finishing off the few half empty ones I had scattered around the place. I won't bore you lovely lot any further but the Boots deodorant was surprisingly good (and cheap) and I loved the Soft & Gentle Lavender & Patchouli scent, the lavender wasn't sickly at all.
Repurchase? Yes, apart from Nivea Energy Fresh.
Como Shambhala Invigorate Lotion: I believe this came in a Glossybox many moons ago but I only recently used it up. The scent is lovely, if you like eucalyptus and peppermint. It's also scented with lavender and geranium which I'm not so fond of. From what I can remember Como Shambhala is a pricey brand and free from nasty ingredients such as parabens. It did feel nice on the skin but wasn't anything special.
Repurchase? No.
TRESemme Extra Hold Hairspray: This huge 500ml tin has lasted me well over a year plus it's cheap as chips. I find this hairspray great for holding up-do's in place for hours but it isn't ideal for everyday use unless you're going for the helmet head look.
Repurchase? Yes.
Decleor Phytopeel: This has to be one of the most pointless products I've ever used. This exfoliating cream doesn't contain any scrubby bits, it's smooth and after being left on the skin for a while the directions say to scrub using circular movements to remove then splash face with water. My face felt horrible after! Not only did it do a terrible job at exfoliating but I couldn't get rid of the residue left on my skin.
Repurchase? Definitely Not.
Vera Wang Princess: January has definitely been a month where I've been using up the last dregs of all my products. Out with the old, in with the new and all that. Vera Wang Princess has been living in my cupboard for 4/5 years and isn't a scent I reached for often. There's nothing at all wrong with it, I quite like it but it's a bit boring (can a scent be described as boring?) The scent includes a blend of water lily, apple, mandarin meringue, golden apricot skin, dark chocolate, amber, musk, and vanilla. Princess is sweet but surprisingly not overly sweet.
Repurchase? No.
Herbal Essences Hello Hydration Shampoo: Yet another product I've been using up the last few dregs of. Back in the day when my scalp was normal I loved Herbal Essences but now that I try to avoid SLS in my shampoo it has no place in my hair care cupboard. Herbal Essences products are full of silicone and often weigh my hair down but they are good at taming frizz.
Repurchase? No.
Virgin Vie Spring In Your Step Foot Fizz: This is great for anyone who is always on their feet or gets hot, restless feet. It sprays out just like a body spray but crackles on contact with the skin. The crackling sensation is really strange but does a brilliant job of making your feet feel more comfortable. It instantly cools your legs and feet and has a lovely minty scent.
Repurchase? I think it's been disontinued now but no as it contains parabens.
Benefit Triple Performing Facial Emulsion: I've made my feelings clear on the Benefit skin care range. I haven't used this sample up but have had it for months and it's now time for it to go live in the bin.
Repurchase? No.
Nails Inc Kensington Caviar Base & Top Coat: These are my all time favourites. My polish lasts alot longer when I use Kensington Caviar as a base and the top coat dries in seconds as promised.
Repurchase?
Already have. :)
La Roche Posay Physiological Micellar Solution:
I really liked this stuff. It's one of the only micellars that didn't leave a tacky feeling behind on my skin but it did struggle to remove certain mascaras. You can read my review
here.
Repurchase?
Yes.
Have you made your way through many products this month? :)