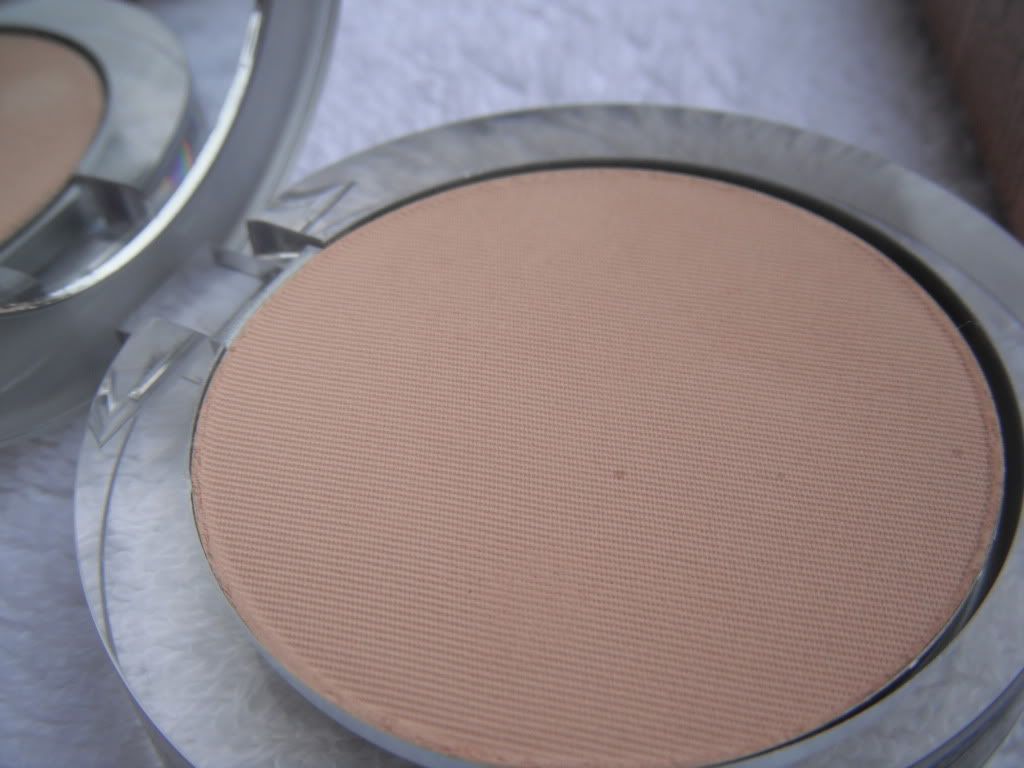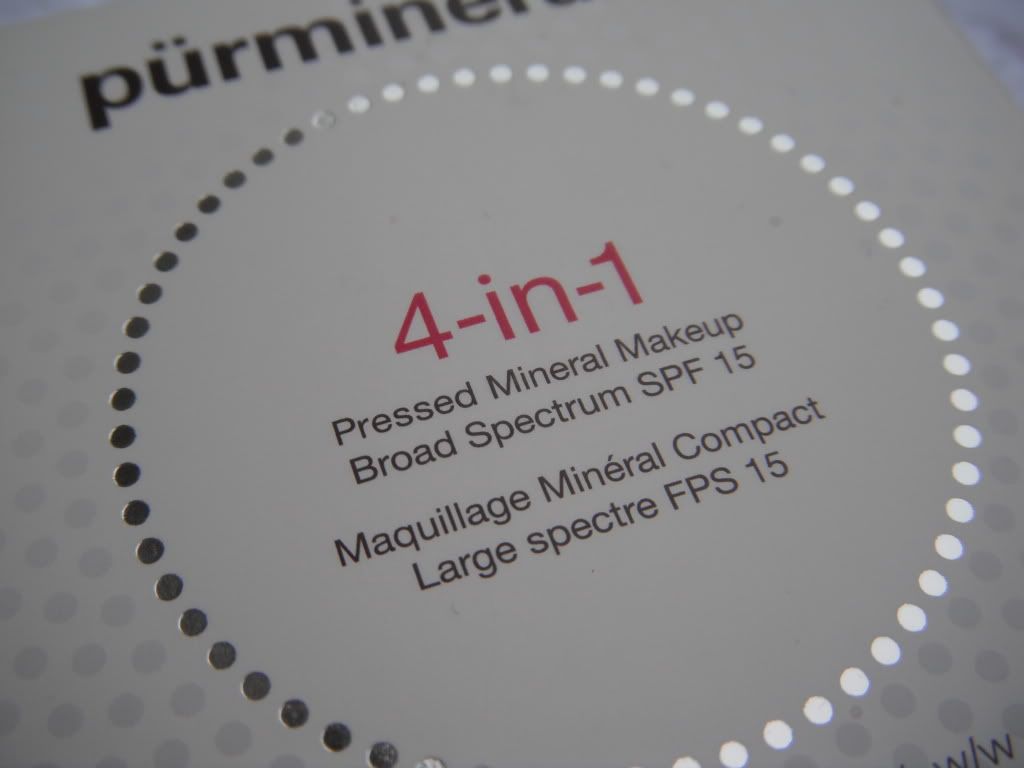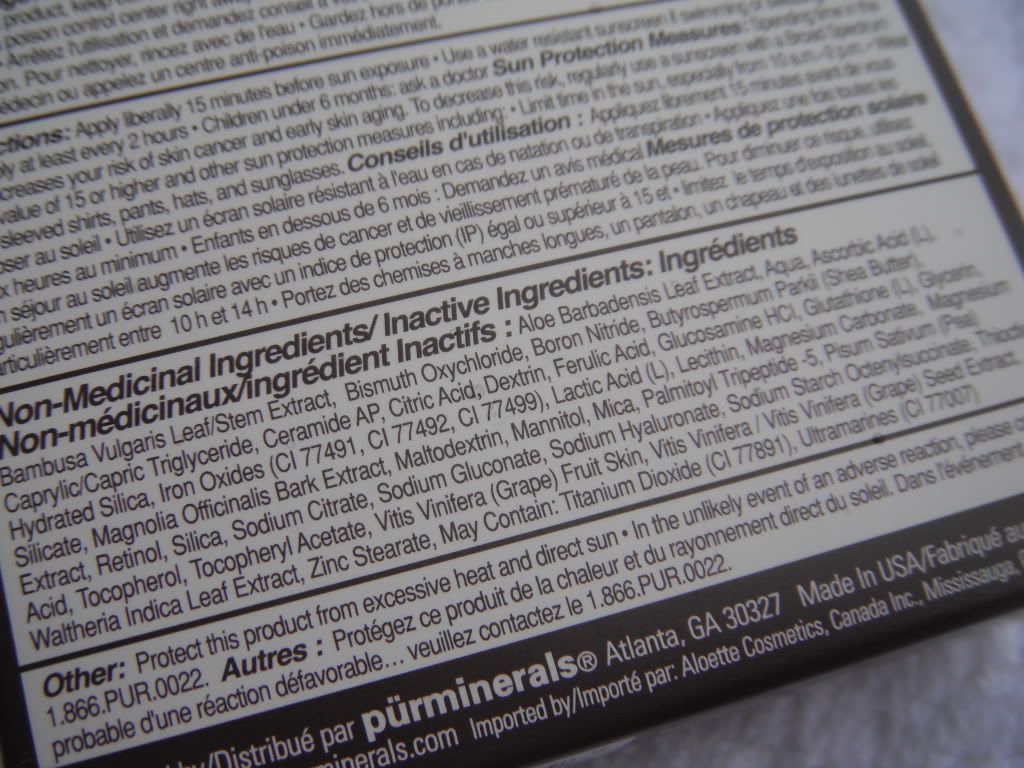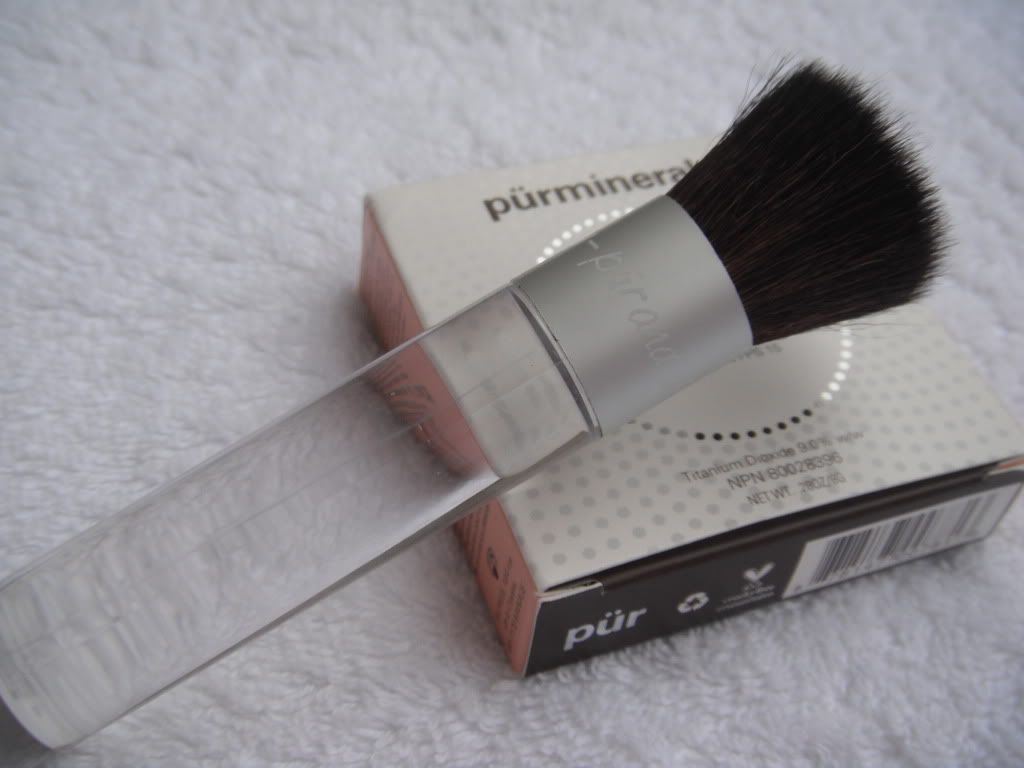 Pür Minerals 4-in-1 Pressed Mineral Makeup* & Chisel Brush*
Pür Minerals is a brand which is new to me yet it has been around for over a decade. The products are launching in the UK from the US and will be stocked exclusively at
Marks & Spencer's Your Beauty Stores
as well as online.
I've been trying out the 4-in-1 Pressed Mineral Makeup in 'Light/Clair' and as I'm sure most of you know, I'm not the biggest fan of mineral/powder foundation's especially when they're loose. I can't be bothered with a cloud of powder flying around my head and I've never found one that gives enough coverage without looking cakey but I decided to give Pür Minerals offering a try as its pressed and contains makeup's first proven anti-ageing technology (Ceretin Complex). You know me, if it's anti-ageing I'm all over it like a rash! It's also free from a long list of nasties - harsh chemical dyes, petrolium-based oils, fragrance and fillers. The compact is really sturdy with an attractive design and mirror. The first thing I noticed is how well it covers any redness on my cheeks. Don't get me wrong, it's not full coverage by any stretch of the imagination but it covers enough for everyday use and application takes no longer than 60 seconds with the Chisel Brush.
I've been wearing Pür Minerals 4-in-1 Pressed Mineral Makeup on days when I don't want to wear makeup but don't want to go out completely bare faced either. As long as I moisturise first I never end up with that awful cakey face and it keeps the dreaded shine at bay for a few extra hours. If you have oily skin I think you would get on really well with this but if you have really dry skin it might look a bit too matte/flat.
Have you tried any products from Pür Minerals?
Pür Minerals 4-in-1 Pressed Mineral Makeup

£24.00

& Chisel Brush £13.00 available from Marks & Spencer