Shopping My Stash posts are even more exciting for me now. I decided to join in on the spending ban but haven't commited myself to 100 days. I started last thursday, it's been 10 days so far and I still haven't buckled under the pressure of wanting shiny new things. I have however bought a few beauty bits as prezzies but please tell me this doesn't count? :) I haven't gave myself a target, I'm just going to see how long I can last.
So onto what I'll be using over the next fortnight..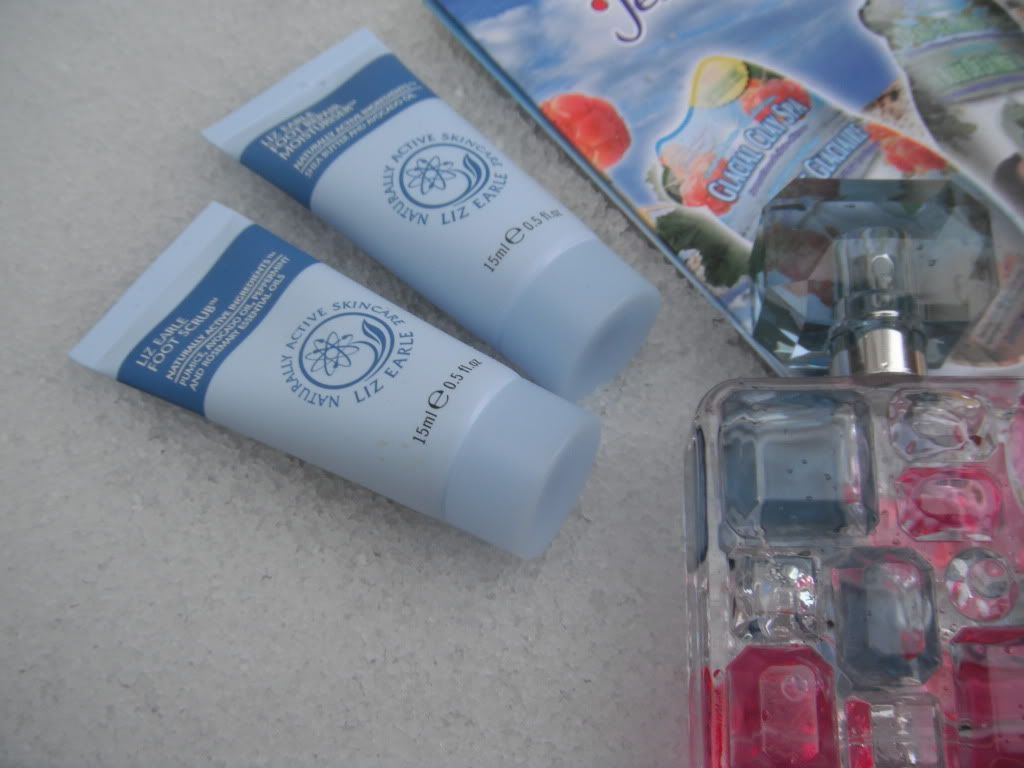 Liz Earle Foot Scrub & Foot Repair Moisturiser: Liz Earle have a recommend a friend scheme and after recommending someone during the summer I received a lovely little travel set containing both foot products. I've only used them once or twice before but from what I remember I really liked them and as it's winter and our feet aren't on show we usually forget about them so this is my attempt at keeping them looking as nice as feet can look. Bleugh!
Montagne Jeunesse Dead Sea Mud Spa Sheet Mask*: I'm no stranger to Montagne Jeunesse masks but this will be the first sheet mask I've tried from the brand.
Ren Neroli & Grapefruit Body Wash: My house is coming down with shower gel. There's atleast one in every cupboard, even in the kitchen. I go through phases were I'm obsessed with a certain type of product and for a few months it was shower gel. Neroli & Grapefruit is a lovely uplifting scent which will hopefully help wake me up in the mornings.
MAC Blot Powder: From what I can remember I really didn't like this but I was using it on top of a MAC foundation which I hated so maybe that's why. I've been using a loose powder to set my t-zone but it isn't practical for using on the go so I'm giving MAC a second chance.
Liz Earle Light Perfecting Concealer*:
As I'm sure most of you know by now I am a slave to YSL Touche Eclat and this shiny silver pen is the same type of product. I can't imagine ever liking a similar product more than YSL's offering but for those of you who hate it (I know there's a few of you out there) I have a feeling you'll love this one. I done a full review back in August
(link)
if you want to know more.
Britney Spears Radiance: On my mission to cut my perfume collection in half I'm working my way through all the ones I don't love. I have a soft spot for Britney and her fragrances, they're my guilty pleasure but from now on I only want fragrances I 100% love and use almost daily.
Are you on a spending ban?
Have you tried any of these products before?