This Shopping My Stash post is an exciting one for me. Everything is brand spanking new to me, I can't wait to try them all out over the next fortnight. I'll be giving them all a good whirl and reviews will follow.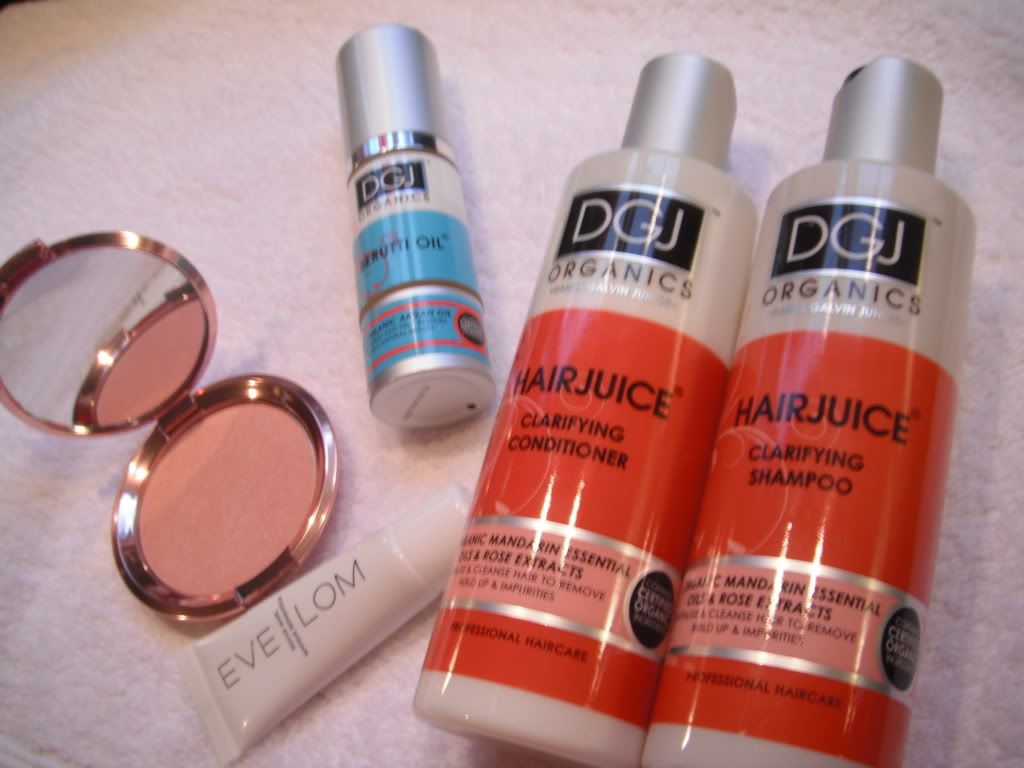 Eve Lom Rescue Mask: This was one of the products I was really excited to receive in my Latest In Beauty advent calender. Eve Lom is an expensive brand so this was a great way of trying the product without emptying my purse.
DGJ Organics Hair Juice Clarifying Shampoo & Conditioner*: Both the shampoo and conditioner smell good enough to eat, like orange sweets! All Daniel Galvin Jnr products are free from harsh chemicals, parabens and sls so I'm hoping my scalp loves this pair as much as my nose loves the scent.
DGJ Organics Berutti Oil*: I adore hair oil so this Berutti Oil is a welcome addition to my collection. It's a cross between an oil and serum and promises to breathe life back into dull, damaged and unmanageable hair.
Elizabeth Arden Pure Finish Highlighter: This is one of the bargains I managed to get my grubby mitts on in the Boxing Day sales from Debenhams. It retails for around £23 and I think I paid £11. I've had my eye on it for a for a long time but haven't made a dent in any of the highlighters I already own so always talked myself out of it. The compact is stunning and the mirror is fantastic.
Have you tried any of these products before?