Just thought I would show a few bit's I've picked up in the last few day's. Some I've had my eye on for a while now, some I needed and some that accidentally on purpose ended up at the till.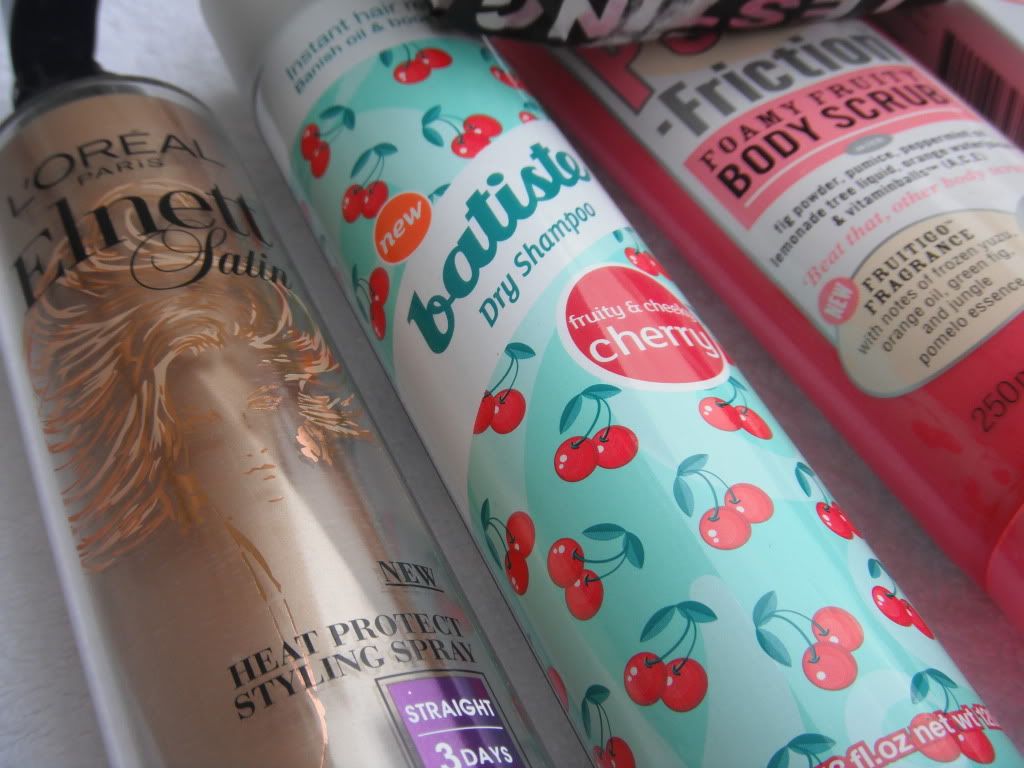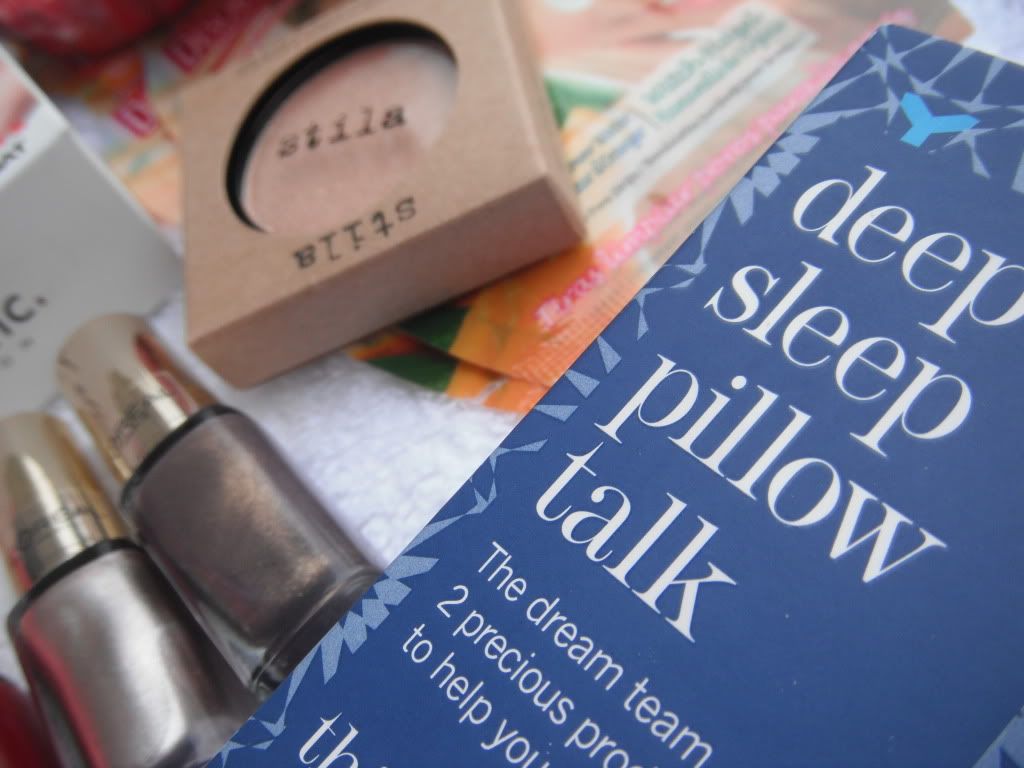 *This Works, Deep Sleep Pillow Talk Set
*Stila Eye Shadow - Kitten
*L'Oreal Elnett Satin Heat Protect Styling Spray
*Nails Inc Kensington Caviar Base & Top Coat Duo
*LUSH Rose Jam Bubbleroon
*Cherry Batiste
*Soap & Glory Pulp Friction
*Yankee Wax Tarts - Cherries On Snow, Clean Cotton & Christmas Eve
*MAC Brow Set - Beguile (not pictured)
*Montagne Jeuness Nose Pore Strips x2
*L'oreal Colour Riche Nail Polish - 805 Mysteriousicon, 404 Scarlet Vamp & 818 Sweet Amethyst
Thanks to my Boots, Superdrug and Debenhams Beauty Cards I was able to get a few bargains plus I had a £20 Boots voucher.
And because it's almost Christmas I've been in the mood for baking. I'm not the best, I'm probably the worst. The only thing I can make (that is edible) is pavlova. My cakes and buns are similar in weight and texture to that of a brick so I've given up in that area but I LOVE shortbread and am determined to make some for Christmas. I've tried a few times and they either end up like rubber or concrete but I'm not giving up just yet and bought some cute cookie cutters to atleast make my feeble attempts look nice.
If you have any good shortbread recipes please let me know in the comments.