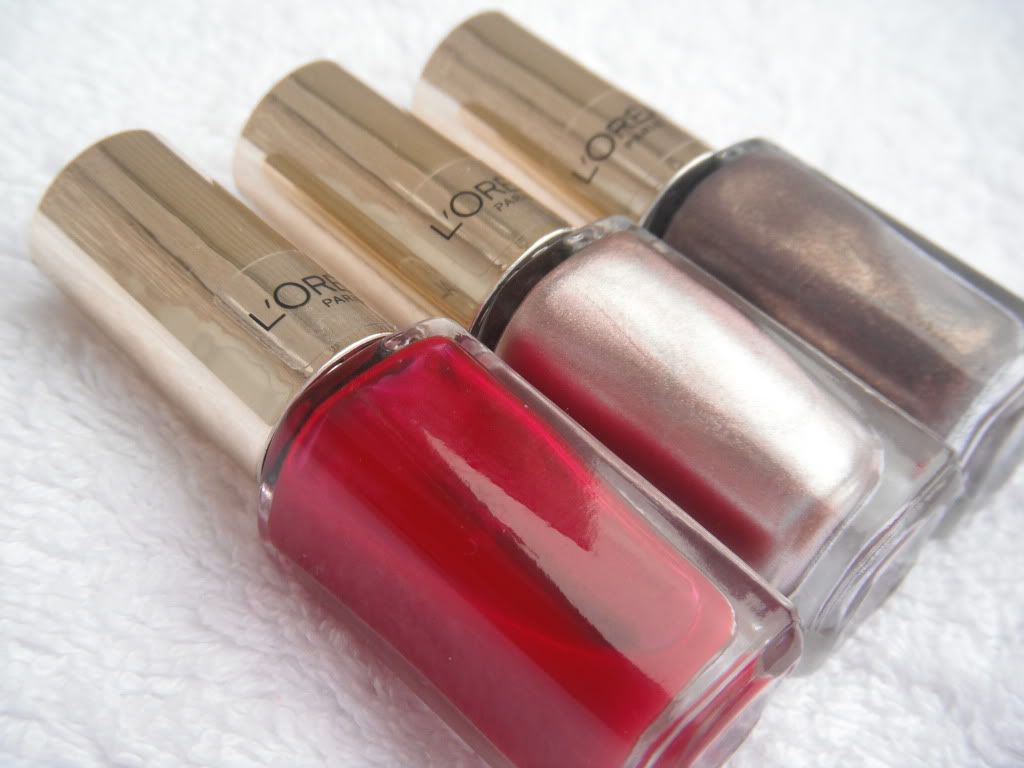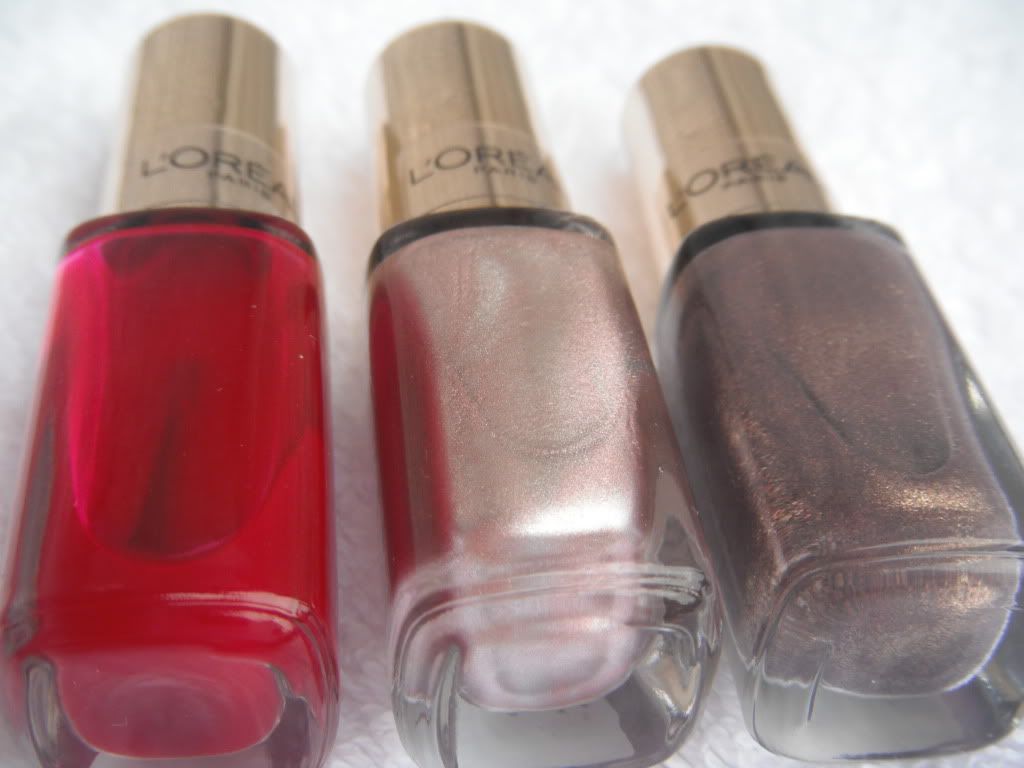 When it comes to nail polish, these itty bitty bottles of brilliant-ness from L'Oreal can do no wrong in my eyes. I can't fault the formula, it's one of the best I've ever tried and completely make's all other nail polish brands look wishy washy in comparison. The paddle brush makes application a breeze and the high gloss finish gives a professional salon look to your digits. My all time favourite (and most repurchased) nail polish 'Opera Ballerina' is from the Color Riche line so it was only a matter of time before I delved deeper.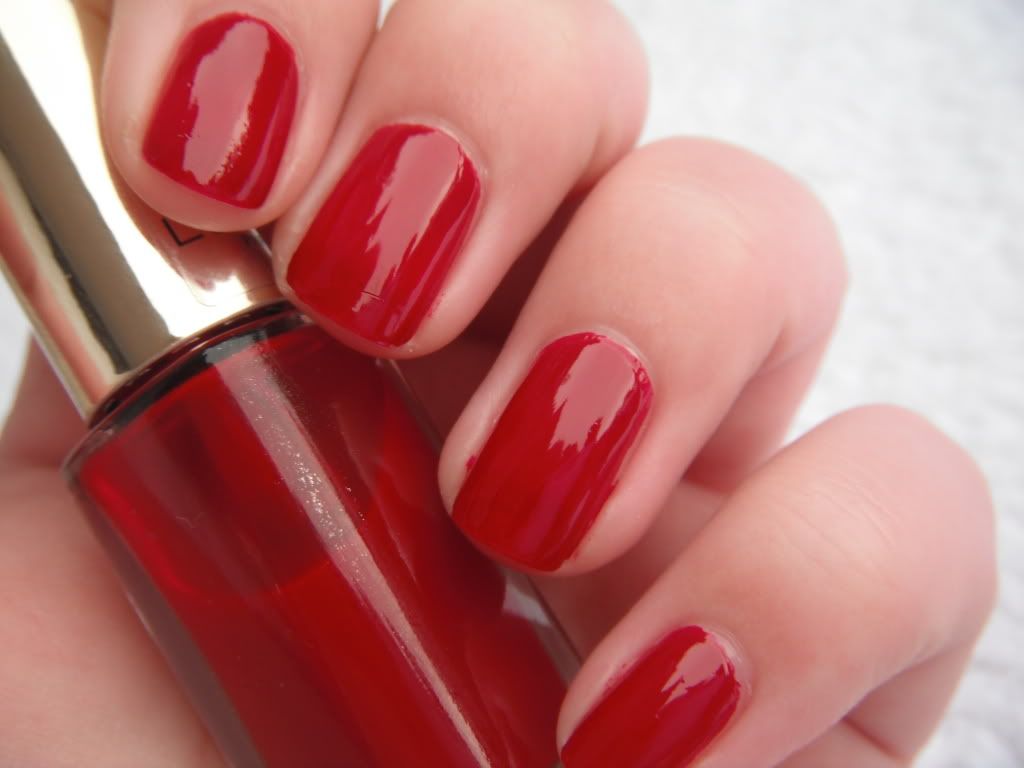 404 Scarlet Vamp
is my kind of red. It's deep, has no orange tones (although it look's like it does in the photos) and it doesn't make me feel like a granny. Scarlet Vamp is what I would describe as blood red, it's alot darker and richer in real life. The photos show how well it wears. I painted my nails 4 nights ago and just refreshed it with another lick of top coat today but there still isn't any chips or sign of tip wear.
805 Mysteriousicon
is a unique colour to my collection. I don't think I own anything similar and it just jumped out at me from the display stand.
818 Sweet Amethyst
is a one coater and glides onto the nail like liquid metal but as with all metallic polishes it leaves behind obvious brush strokes and highlights any ridges/imperfections you may have. I love the rose gold colour in the bottle but against my skin tone it doesn't really work. I didn't use top coat with this one to show what I mean about it highlighting what we want to hide.
I used 2 coats of each polish for this post along with Nails Inc Kensington Caviar Top & Base Coat with Scarlet Vamp and Mysteriousicon.
Have you tried any L'Oreal Color Riche shades?
Are you as impressed with them as I am?