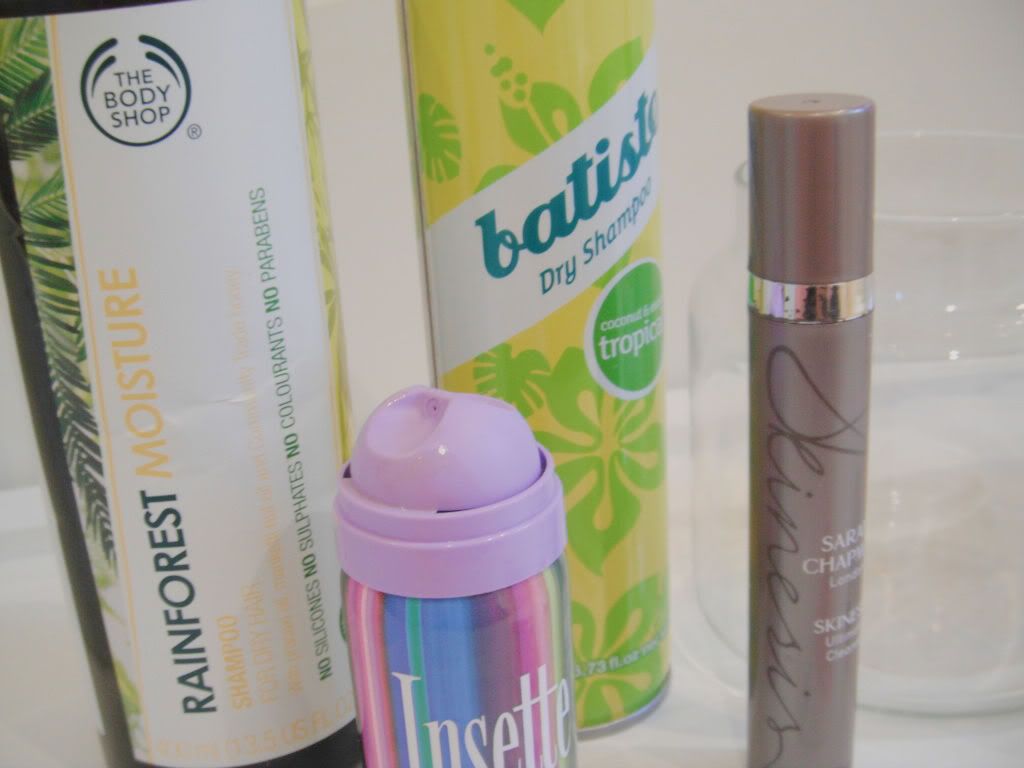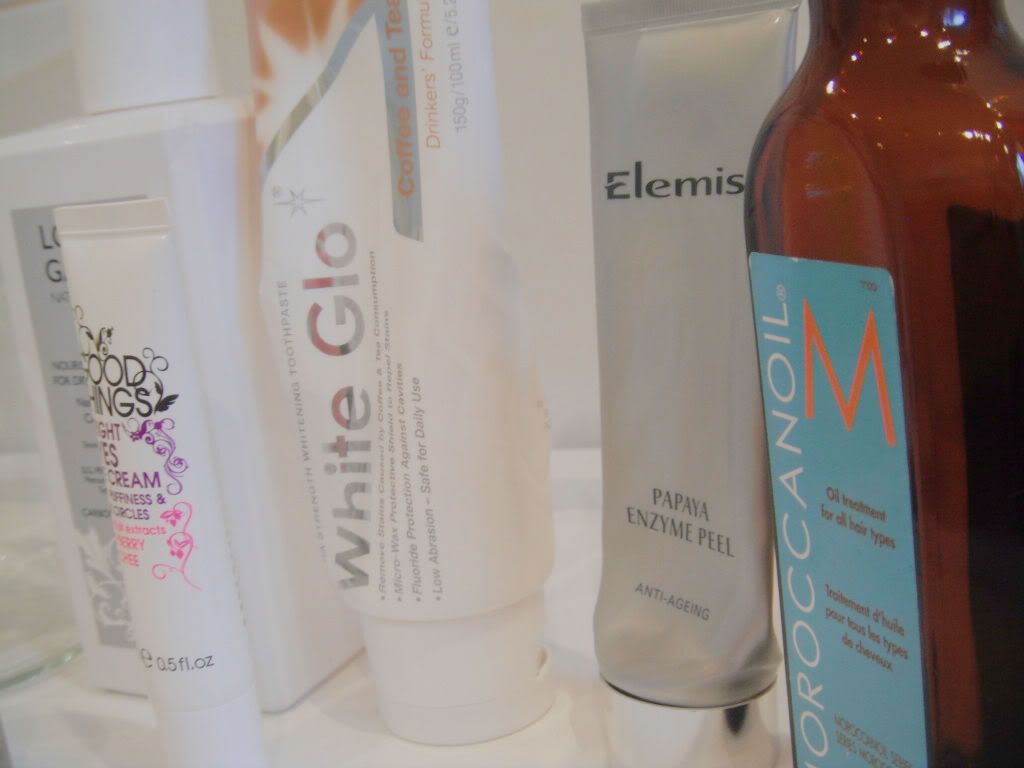 Another month means another empties post so here we go.
Batiste Tropical Dry Shampoo: Anything that enables me to go an extra day without washing my hair will always have a place in my overflowing cupboard. I always go for the tropical scent, it's lovely! I love anything that even slightly smells like coconut and this more than ticks that box. I found the cherry version after months of searching but it's safe to say I'll be sticking with tropical from now on.
Repurchase? Yes.
White Glow Extra Strength Whitening Toothpaste - Coffee & Tea Drinkers Formula: I ordered the Original, Coffee & Tea and Smokers versions of this toothpaste a few months back. I ordered all 3 to see which works best (I'm yet to try the other 2). I don't normally include toothpaste but I really liked this! It hasn't made my teeth pure white but there's definitely a difference and it left my teeth feeling really, really clean. Each tube come's with a toothbrush and pack of toothpicks which are rubbish but it's reasonably priced at around £4.
Repurchase? Yes
Sarah Chapman Ultimate Cleanse*:
I can't even explain how much I love this balmy, oily, milky cleanser. I've been banging on about it for weeks now and it even has a spot in my
Holy Grail
list. You can read my full review
(link)
for more details.
Repurchase? Already have.
Insette Clubbers Extra Hold Hairspray: This tiny bottle has been living in one of my old clutch bags for years now. I think it's been there since I was in Magaluf 3 years ago. I found it during the week and decided to use up the rest. It's handy for nights out as its so teeny and fits into almost any bag but the spray is similar to that of a supersoaker. I used it in the loo one night while I was a bit tipsy and shot the girl next to me in the face. Not good!
Repurchase? No.
Elemis Papaya Enzyme Peel: Does this tube of beautness really need an introduction? Smells gorgeous, leaves my skin feeling baby soft and is gentle on my sensitive skin. The tube is only 50ml and quite pricey but it lasted me a decent amount of time.
Repurchase? Yes
Moroccan Oil: Does absolutely nothing for the condition of your hair but thanks to the silicone overload it make's the hair look and feel alot healthier. It calms frizz, adds shine and made my hair easier to straighten. I think this bottle lasted me almost 2 years, you definitely get your moneys worth but every few months I would have a break from it to get rid of the build up it left.
Repurchase? Yes
Louise Galvin Nourishing Shampoo For Dry/Damaged Hair*:
If you have a sensitive scalp, avoid parabens, SLS and other nasties then this is for you. Even though it's a nourishing shampoo I find it really clarifying and it doesn't leave my hair feeling heavy or flat. It helps rid the hair of any build up and leaves the most gorgeous shine. You can read my review here
(link)
the price is really good too for an SLS free shampoo.
Repurchase? I'm sure I will at some point.
The Body Shop Rainforest Moisture Shampoo: I'm so glad to finally use up this 400ml bottle! It has lasted me a year exactly but not because a little goes a long way, I just wasn't a fan. My hair didn't feel clean when I used this, it left an almost sticky film over the hair which weighed it down. By the next day my hair always looked like it needed washed again. I wasn't impressed at all and woudn't recommend it.
Repurchase? Nope.
Omorovicza Deep Cleansing Mask*: I was able to get 5 uses from this small pot. After exfoliating I apply this clay mask and allow it to do it's thang for 20 minutes while my face feels like it's turning to stone. My cheeks (close to my nose) are way to sensitive but it works wonders on my forehead, nose, chin and cheekbone area. I get teeny bumps under my skin, I'm not sure what they are but they never turn into spots. This deep cleansing mask seem's to bring them to the surface and within a few hours the bumps are completely gone.
Repurchase? Yes
Good Things Bright Eyes Eye Cream: This eye cream claims to help with puffiness and dark circles. I'm unlucky enough to have both but I didn't notice any difference. It might be a good one for teens to start using but it's not going to be much good for anyone with eye concerns.
Repurchase? No
Dr.Organic Rose Otto Skin Lotion: I can't get enough of rose scented products. Last year I hated anything rose and always associated the scent with grannies. Maybe I'm just turning into a granny? I can't fault the scent of this lotion, it's not artificial at all but it didn't do a great job at moisturising. It felt nice when first applied but after an hour or so my skin felt as if I'd skipped moisturiser.
Repurchase? No

Yankee Candle Blueberry Scone: I've been buying this scent for years now and probably always will. The scent is sweet without being sickly and it really fills a room unlike some other scents. I've been using the empty jar to store my L'Occitane hande creams.
Repurchase? Yes.

L'Occitane Shea Hand Cream: For me this is the mother of all hand creams! It's thick, rich and heavy but my skin drinks it up within seconds. I prefer this original version to all the limited editions L'Occitane come out with. I can't fault it, it even made it's way into my Holy Grail list.
Repurchase? Mhm.
Have you tried any of these products?
What have you managed to work your way through this month?