Anyone who knows me will know I'm not a fan of the 'boxes' Benefit come out with every year. I don't like the idea of products such as concealer being laid out just like an eye shadow palette without an airtight lid. The air get's at it and the whole set is ready for the bin within a month but when I was trying to find a Christmas pressie for my cousin who is doing beauty at college I wanted to pick out some make up bits she hasn't tried before. 'She's So... Jetset' caught my eye as it contains almost everything you need to do your face and most of the products can be removed. I liked the kit so much I decided to grab an extra one for one of my readers.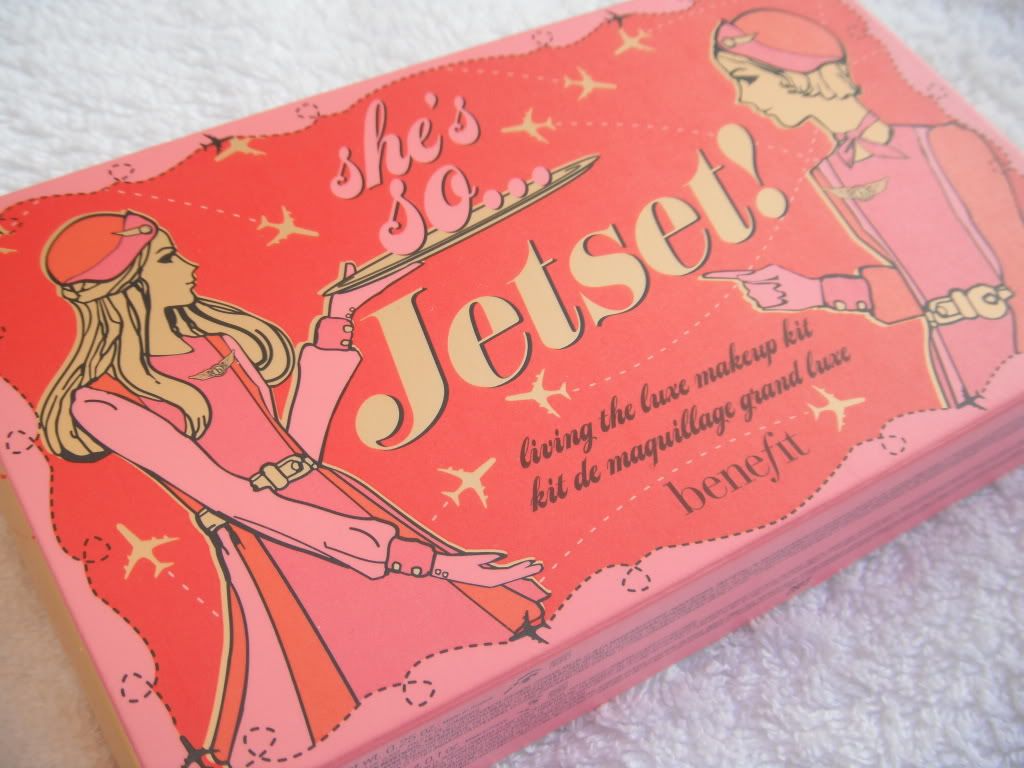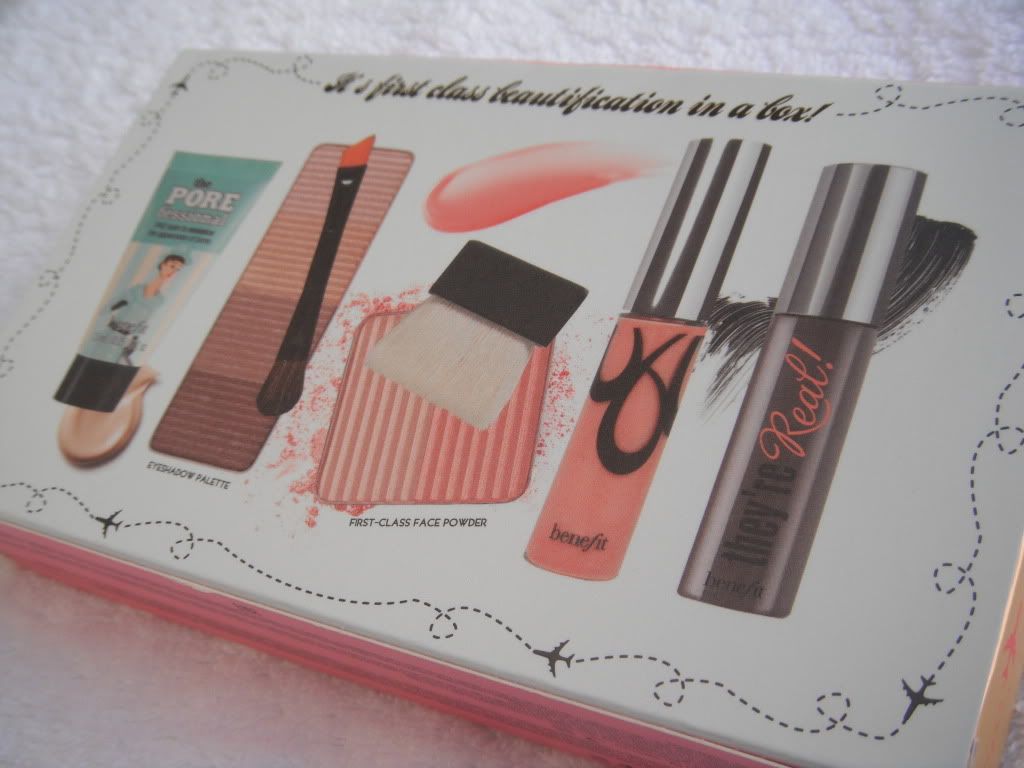 She's So... Jetset contains:
The POREfessional
Eyeshadow Palette (Champagne Please, Gold Card, Pretty In Mink & Elegant Espresso) with eyeshadow applicator
First-Class Face Powder with brush
Lip Gloss 'Life On The A List'
They're Real! Mascara
The eyeshadows are neutral Shimmery shades which will suit everyone and the face powder is a really pretty duo of blush/highlighter.
This giveaway is open to everyone!
How to enter:
-To enter this giveaway
you must
be a follower of this blog via GFC, leave a comment with your email address and let me know what is the worst Christmas pressie you've ever received. (1 entry)
-Follow me on Twitter @lippybblogger (+1 entry)
-Tweet about this giveaway linking back to my blog & twitter (+1 entry)
-Follow me on Bloglovin' (+1 entry)

Parcels always seem to go missing coming upto Christmas so to hopefully stop that happening this giveaway will run untill Christmas Eve and be posted after Christmas.
Good Luck!
*The winner is Claudia from Beauty And The Chic :) Congrats! Please send me your details from the email you left below*