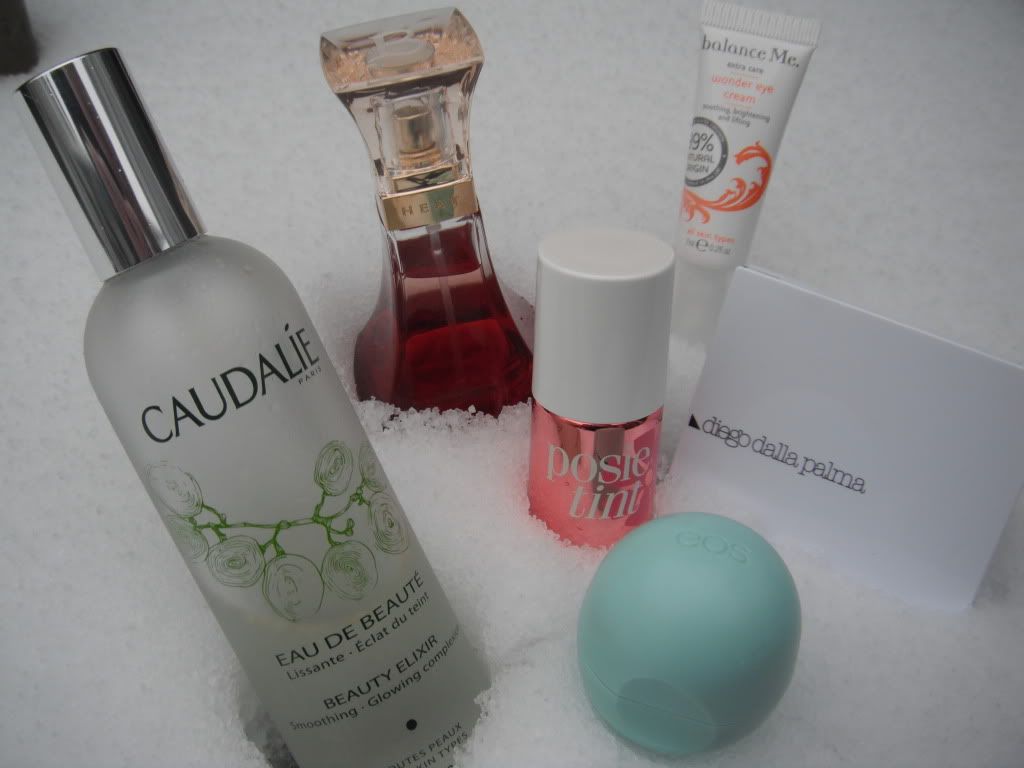 I'm still on my mission to use up all the perfumes I'm not so fond off. I got halfway through Britney Radiance last fortnight and this fortnights fragrance of choice is...
Beyonce Heat: I really, really like Beyonce Pulse but sadly the same can't be said for Heat. I think I've maybe used this only once or twice but maybe it'll grow on me. It was a blind buy last year, the fact that it was on sale was enough for me to drop it into my basket.
Balance Me Wonder Eye Cream: I've came to the end of my beloved Sarah Chapman Eye Recovery and will definitely order the full sized tube but first I need to cut my skincare collection in half, plus I'm on a spending ban. Booo!
Caudalie Beauty Elixir: This is my 2nd bottle of what was probably the most hyped product of 2012. I have another big bottle in my back-up cupboard but unlike the majority, I don't find it make's much difference to my skin. I really like the fresh, tingly feeling it leaves behind though which is why I loved it during summer.
Benefit Posie Tint: The main reason I bought Posie Tint was to use on my lips but my lips are so pigmented that one coat does nada but 2 or 3 coats just feels gross! I don't know why but I just can't seem to get on with liquid blush. Applying it always seems to remove it at the same time along with my foundation. If you're a liquid blush lover let me know in the comments how you apply it.
Diego Dalla Palma Special Tanning Cake*: I'm one of those annoying people who very rarely use a foundation in their pefect shade. I usually go a shade or 2 darker so to avoid having a face and neck in 2 different colours I bronze my neck up slightly.

EOS Sweet Mint Lipbalm: I don't think I've ever finished a lip balm! I usually get bored and move on to the next one like some kind of lip balm floozie but my collection is beyond ridiculous now. I love the shape and scents of the EOS balms but don't find they're the best at getting your lips back in to good condition.

Have you shopped your stash this week?