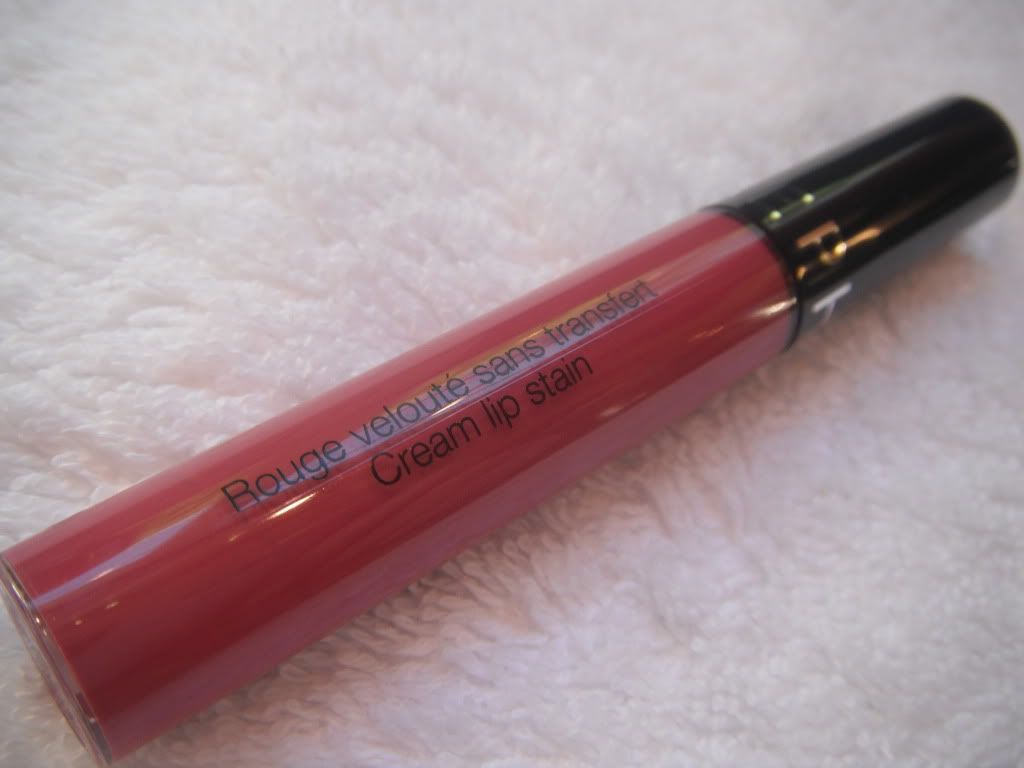 Sephora Cream Lip Stain '04 Endless Purple'
Swatched (pre kitten)
Back in October I done a post declaring my love for a
Sephora Cream Lip Stain in the shade 03 Strawberry Kissed.
The pigmentation and staying power was like no other plus it was comfortable to wear and didn't highlight any flaws. So imagine my excitement when
Lina
sent me another in the shade '04 Endless Purple'
Something I didn't notice with 'Strawberry Kissed' was a scent. 'Endless Purple' smells like caramel, it reminds me a lot of Philosophy Hot Buttered Rum, which I love! 'Endless Purple' is described as a matte mauve plum but the swatches on the Sephora website aren't at all accurate and the shade name is really misleading. I don't know about anyone else but I don't think purple when I look at this shade? As you can see the colour is quite dark but I find mixing it with '03 Strawberry Kissed' works really well.
I can't fault anything about Sephora Cream Lip Stains but I've only tried the matte versions so Im not sure how the satin finishes fare. If you're thinking about ordering some shades from Sephora don't rely on the swatches. Make sure you look them up online first.
Have you tried Sephora Cream Lip Stains?