Two nail posts in a row, eesh! Today should be a perfume post but the ones I havent already posted about are at my mums, so nails it is.
Essie Van D'go 'A peachy Keen shade which leaves a vivid impact'
Van D'go is my first full sized Essie polish so I just need to ask, are all the brushes thin? The brush is probably the thinnest I've ever come across. I have a few Essie colours on my list but I'm a bit put off from buying them now.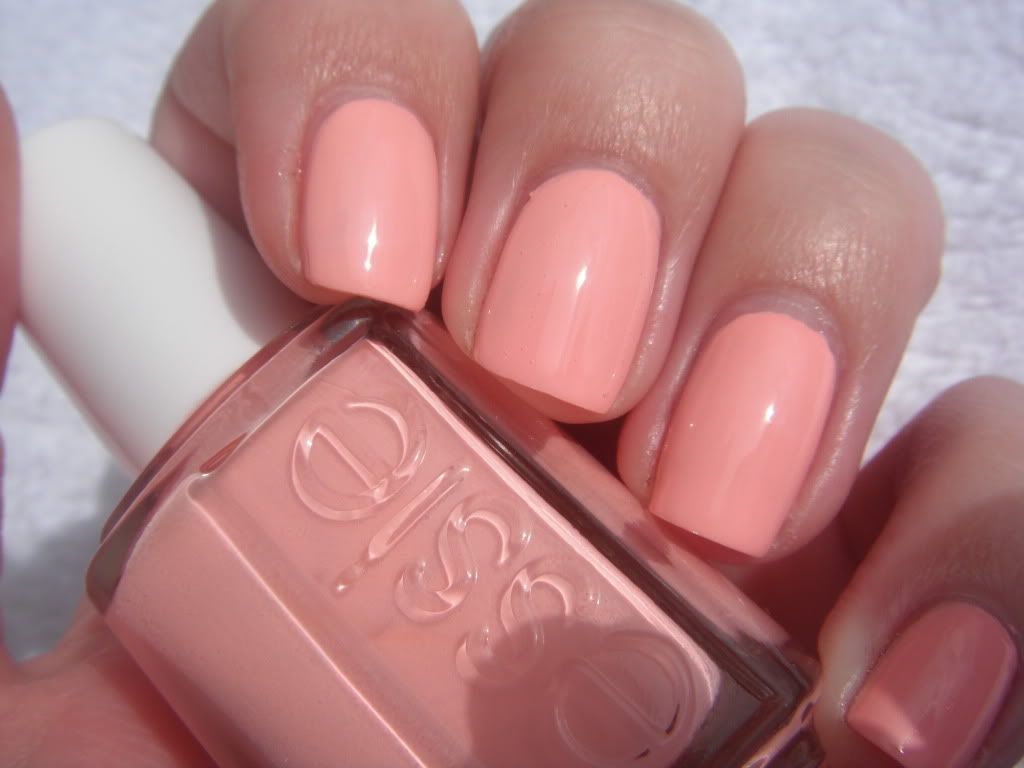 First coat was streak city, mainly because of the brush but it evened out and was opaque with a second coat. I love the colour but as you can tell, I loathe the brush.
Products Used:
Nails Inc Kensington Caviar Base Coat
Essie Van D G'go (2 coats)
Sally Hansen Insta-Dri
I purchased Van D'go from Beauty Bay
link
price: £8.50. Its free delivery and they also sent a free gift. :)