After reading so many rave reviews about
Caudalie Beauty Elixir
I thought it was about time I took a closer look and of course that resulted in me ordering a bottle. I went for the 30ml bottle and found that
Naturisimo
had the best price at the time. You could also pick five free samples and delivery was free (it arrived the next day!).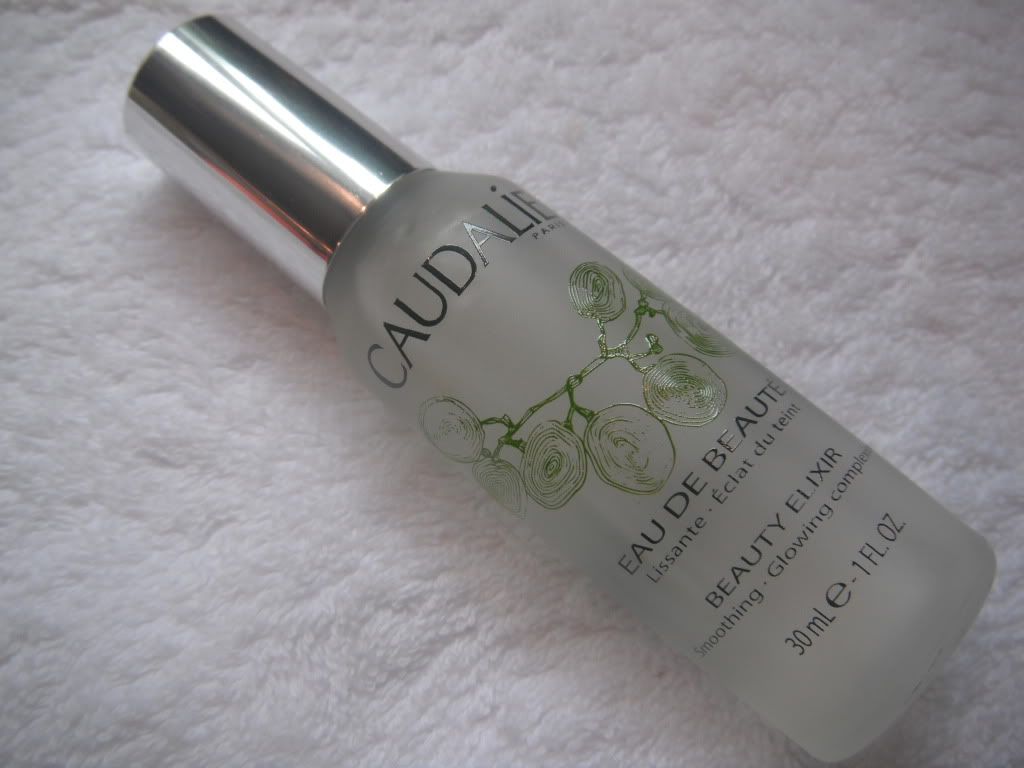 The Claims: Smoothes Features | Tightens pores | Gives complexion a burst of radiance.
My pores have been really noticeable latley, probably as a result of the inflamation in my cheeks. I'm willing to try anything that promises to tighten them and I was also looking for a setting spray, plus who doesnt want a 'burst of radiance'?
I love the packaging, glass always feels so much nicer than plastic and its just the right size to carry around in your bag. The scent is very minty, which I love! I use Beauty Elixir after cleansing and before applying my Melvita Rose Extraordinary Water. It leaves a slight tingle on the skin which automatically makes you feel wide awake but I'm not so sure about the burst of radiance, I'm yet to witness that. If I'm wearing make up I'll use it as a setting spray and if my skin flares up during the day then a few spritzes reduces some of the heat but doesnt calm it down completely.
The Good: Each spray is a super fine mist, you never feel like you've been shot in the face with a super soaker | Good for freshening up during the day | Cools you down during a 'hot flush' | The scent and tingle it leaves on the skin makes you feel wide awake | The price.
The Bad: No difference in pore size | 30mls doesnt last too long.
Even though it doesnt make a huge difference to the look or feel of my skin I really enjoy using it and would say I'll definitely repurchase. I'm halfway through my bottle already so will probably go for the 100ml bottle next time.
Price varies from site to site but you can pick up Caudalie Beauty Elixir from around £8